Pain – The great motivator
As anyone that has been in to see us with an acute problem will know, there's nothing like a bit of pain to incentivise recovery. Pain is the equivalent of that little flashing orange or red light on the dashboard of your car telling you that something needs attention.
As osteopaths we're obviously here to lend a helping hand by easing out tight muscles, freeing up stiffened joints and basically getting things moving again but we're also interested in getting our patients involved in their own recovery and ultimately avoidance of a recurrence. We might suggest exercises, hydrotherapy techniques, attention to posture and various other self-help approaches. Of course in the short term the pain is what motivates folk to stick to their exercises but it's human nature to find that as the pain eases the reminder to do the exercises fades as well.
It's not unusual for us to see patients return to us months or maybe years later with a recurrence of exactly the same problem that we helped to sort out the first time around. Once again the pain becomes that motivating force to seek help and there's another promise to keep the exercises going this time . . . . . but then again we are only human and some of us have very short memories.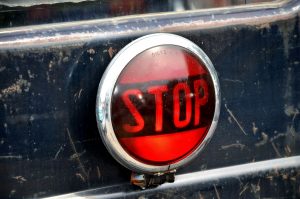 « back